Vintage rustic style pendant lamp holder with braided cable

6 questions about the product | Post your question
Support with braided cable for pendant lamp in retro vintage rustic style. It can be combined with a lampshade with a 5 cm connection diameter, which can be purchased here. Ceramic lampshade .

The support cup can be fixed to both masonry and wooden ceilings.
This country pendant chandelier lends itself perfectly to the creation of an exposed lighting system in a vintage rustic style (in our guides you can see how an exposed system is created). It features antique and brushed brass details.

The lamp holder is supported by a 3x0.75 section white fabric braided cable whose length is 80 cm, with an E27 socket which can be combined with a normal bulb of max 100 watts (also compatible with energy saving or LED bulbs). The total length of the stand is 105 cm.
This item, refined in taste and unique in shape, is handcrafted and decorated in Italy following the most modern trends in interior lighting design while maintaining the classic retro style intact. Covered by 24 month warranty, bulb not included.
It can be combined with other models of the same style visible by scrolling the page and with the lighting system accessories visible under ELECTRICAL SYSTEM.

Do you want to add the lampshade plate? See here Ceramic lampshade
Safe Payments
We use the most popular and 100% secure payment systems
Safe Packaging
Products protected with impact-resistant packaging
Free 14 day return
You can return products without having to explain to us
Type of source

Halogen energy saver or led

Emission light

widespread
We understand the importance of receiving your purchases in perfect condition, which is why we take special care in packaging the products, especially the more fragile ones.
We know all too well how (sometimes) couriers handle packages! For us, it's extremely important that your experience with us is satisfying from the moment you enter our site until you open the package containing what you have ordered.
For this reason, we use a high-protection system to pack and protect the products you buy. A polyurethane foam is injected that expands inside the package to lock the products inside and protect them from shocks.
In the video and images below, you can see how your order will arrive.
Remember that, in the rare case that the product arrives damaged, we will send you a replacement part at our expense as soon as possible.


[VIDEO] How we package the products:

How you will receive your order:

The polyurethane foam adapts to the profiles of the products and protects them against possible damage caused by impacts or vibrations.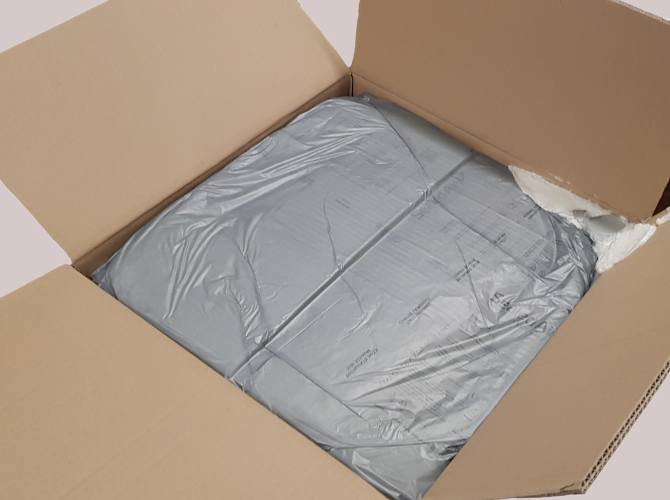 Each product is meticulously packaged, ensuring that it is well protected and secure inside the package. Our priority is to ensure that what you buy arrives in the same condition as it left our warehouse.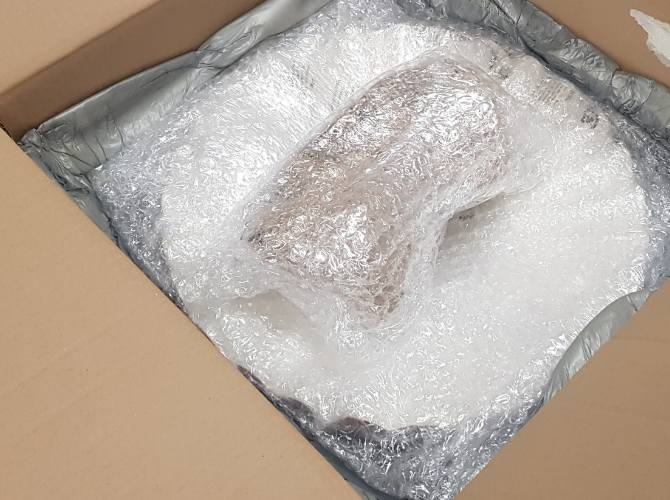 How much does shipping cost?
For Italy, shipping is free for orders over €85. For orders under 85€ the shipping cost is 4,90€. In European countries shipping is FREE for orders over 250€. For orders up to 250 € the shipping cost is 19 €. For countries outside the European Union, shipping is FREE for orders over € 450. For orders up to € 450 the shipping cost is € 100.
For orders over 1,000€ in value, we ask that you contact us to verify the shipping cost.
What are the delivery times?
Usually 24/48 hours in Italy. For European countries the delivery time is 2/3 working days. For non-EU countries from 4 to 7 days.
Are all shipments traceable?
Certainly, we use the best national and international express courier services.
Where can I find the tracking number?
As soon as the tracking number has been issued, you will be able to find it.
As soon as the package is handed over to the courier, you will receive an email containing the tracking number with all the details about the delivery status.
Gianni zappalorti on 2020-06-02 10:40:08

Question: Buon giorno,avete il cavo per sostenere un piatti in vetro con foro da 7cm? Grazie

Answer: Buon pomeriggio, in questa pagina può trovare i supporti https://www.illuminazionedepoca.com/it/95-catene-e-supporti-lampadari
Michele on 2020-05-01 13:17:59

Question: Vorrei sapere il diametro della coppetta/rosone in ceramica a soffitto del vostro prodotto grazie. Distinti saluti Michele Buccolieri

Answer: Buongiorno Michele, il diametro del rosone a soffitto è di 9 cm. Anna
Stefano on 2019-08-03 11:17:41

Question: Buongiorno ne avete di altri colori?? Grazie

Answer: Buongiorno Stefano, mi spiace molto abbiamo solo questo colore. Anna
Carla Confalone on 2019-01-17 16:25:58

Question: Dovrei mettere questo vostro prodotto su un cappello in ceramica.ho misurato ìl foro interno ed è poco più di 4,5 cm.(invece di 5cm)pensate che posso comunque adattarlo.? Rimango in attesa di risposta prima di effettuare 'ordine grazie Carla Confalone

Answer: Buonasera Carla, si non c"è problema. Il diametro del portalampada è di 3,5 cm quindi passa tranquillamente. Paolo
Mariella Brucato on 2018-06-03 20:26:08

Question: Buona sera, vorrei sapere se questo supporto con cavo a treccia è in ceramica o in plastica.Vi ringrazio anticipatamente x la risposta è buona serata

Answer: Buongiorno Mariella, questo prodotto è in ceramica. Paolo
Flavio Babetto on 2017-01-07 21:00:29

Question: Buongiorno, relativamente al supporto sarei interessato ad avere solamente la parte completa afferente all'attacco alla lampada a sospensione (in vetro di murano) che ha foro da cm 3, possibilmente con attacco lampadina e14. In attesa, ringrazio e saluto. F. Babetto

Answer: Buongiorno Sig. Babetto, mi spiace ma non ho capito bene la sua richiesta. Lei vorrebbe utilizzare questo supporto per le lampade a sospensione in vetro di Murano? resto a disposizione, Anna.