Replacement drop in Murano glass 16 cm - VARIOUS COLORS

9 questions about the product | Post your question
Drops in Murano blown glass in different colors (transparent, grey, purple, light blue, amber). Length 16 cm, largest diameter 2.4 cm Choose the color to see the price and proceed with the order.
Safe Payments
We use the most popular and 100% secure payment systems
Safe Packaging
Products protected with impact-resistant packaging
Free 14 day return
You can return products without having to explain to us
We understand the importance of receiving your purchases in perfect condition, which is why we take special care in packaging the products, especially the more fragile ones.
We know all too well how (sometimes) couriers handle packages! For us, it's extremely important that your experience with us is satisfying from the moment you enter our site until you open the package containing what you have ordered.
For this reason, we use a high-protection system to pack and protect the products you buy. A polyurethane foam is injected that expands inside the package to lock the products inside and protect them from shocks.
In the video and images below, you can see how your order will arrive.
Remember that, in the rare case that the product arrives damaged, we will send you a replacement part at our expense as soon as possible.


[VIDEO] How we package the products:

How you will receive your order:

The polyurethane foam adapts to the profiles of the products and protects them against possible damage caused by impacts or vibrations.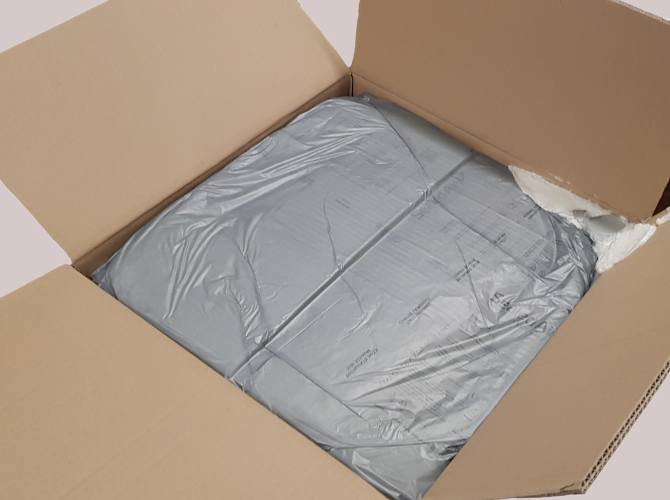 Each product is meticulously packaged, ensuring that it is well protected and secure inside the package. Our priority is to ensure that what you buy arrives in the same condition as it left our warehouse.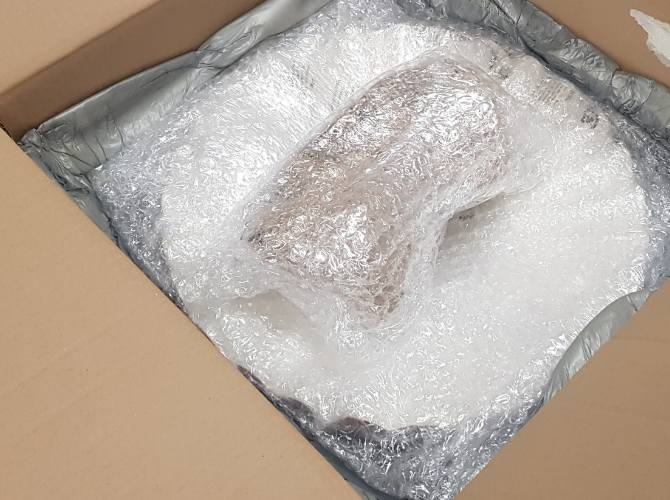 How much does shipping cost?
For Italy, shipping is free for orders over €85. For orders under 85€ the shipping cost is 4,90€. In European countries shipping is FREE for orders over 250€. For orders up to 250 € the shipping cost is 19 €. For countries outside the European Union, shipping is FREE for orders over € 450. For orders up to € 450 the shipping cost is € 100.
For orders over 1,000€ in value, we ask that you contact us to verify the shipping cost.
What are the delivery times?
Usually 24/48 hours in Italy. For European countries the delivery time is 2/3 working days. For non-EU countries from 4 to 7 days.
Are all shipments traceable?
Certainly, we use the best national and international express courier services.
Where can I find the tracking number?
As soon as the tracking number has been issued, you will be able to find it.
As soon as the package is handed over to the courier, you will receive an email containing the tracking number with all the details about the delivery status.
cinziamoro1@gmail.com on 2023-05-15 16:26:50

Question:

Vorrei sapere se sono a disposizione le gocce trasparenti (2) ed una color ambra. Inoltre se nella parte più stretta c' è il forellino per appenderle in quanto in foto non si vede bene. Grazie

Answer:

Buongiorno a lei, si abbiamo disponibili i colori che ha chiesto e le confermo che è presente il forellino e anche il gancio per appenderle.
Anna
SIlvia on 2021-04-22 15:48:11

Question: Color trasparente sono disponibili? 'Gocce in vetro soffiato di Murano in diversi colori (trasparente, grigio, viola, azzurro, ambra). Lunghezza 16 cm, diametro maggiore 2,4 cm Scegli il colore per vedere il prezzo e procedere all'ordine.'

Answer: Buon pomeriggio SIlvia, mi spiace ma il colore trasparente per ora non è più disponibile. Anna
Kinga on 2021-03-02 11:05:08

Question: I want to order 25 pieces of the second color from the right(Darker one). It is ambra chiaro or ambra scuro ?

Answer: Hello Kinga, we only have available the lighter one (Ambra chiaro). My best, Anna.
Rosalba on 2020-08-31 19:53:38

Question: Mi occorrono le gocce da cm 16 color salmone. Volevo sapere se ne avete. Grazie

Answer: Buon pomeriggio Rosalba, mi spiace per il momento non ne abbiamo disponibili. Anna
Gueche sandra on 2019-07-10 12:17:26

Question: Coule you please Tell me the Name of the Second Color from the left on the Main picture? Is there a hole on the bottom to Hang Update? Thanks. I Need to Order 4 pieces Today. Thanks

Answer: Hi Sandra, the second colour is grey. Anna
michele on 2019-06-20 10:52:04

Question: avrei bisogno di circa 10 gocce ambra scuro cm. 16.

Answer: Salve Michele, abbiamo disponibili solo da 10 cm. Anna
Elvira on 2019-02-23 08:14:06

Question: Sto cercando rosa di 16 cm

Answer: Mi spiace Elvira non abbiamo disponibile questo colore. Anna
Sergio on 2018-04-22 15:06:30

Question: Vorrei ordinare due gocce trasparenti cm 16 Sku 4954

Answer: Buongiorno Sergio mi spiace molto ma per il momento questo colore non è disponibile. Anna
Maria on 2016-12-30 21:59:25

Question: Avrei bisogno di questo prodotto ma di colore rosa. Sarà in futuro possibile ?

Answer: Buongiorno Maria, mi spiace non sarà disponibile neanche in futuro. Un saluto, Anna.