Replacement drop in Murano glass 10 cm - VARIOUS COLORS

4 questions about the product | Post your question
Drops in Murano blown glass in different colors (red, purple, light blue, green, grey, amber, pink). Length 10 cm, largest diameter 2.1 cm Choose the color to see the price and proceed with the order.
Safe Payments
We use the most popular and 100% secure payment systems
Safe Packaging
Products protected with impact-resistant packaging
Free 14 day return
You can return products without having to explain to us
We understand the importance of receiving your purchases in perfect condition, which is why we take special care in packaging the products, especially the more fragile ones.
We know all too well how (sometimes) couriers handle packages! For us, it's extremely important that your experience with us is satisfying from the moment you enter our site until you open the package containing what you have ordered.
For this reason, we use a high-protection system to pack and protect the products you buy. A polyurethane foam is injected that expands inside the package to lock the products inside and protect them from shocks.
In the video and images below, you can see how your order will arrive.
Remember that, in the rare case that the product arrives damaged, we will send you a replacement part at our expense as soon as possible.


[VIDEO] How we package the products:

How you will receive your order:

The polyurethane foam adapts to the profiles of the products and protects them against possible damage caused by impacts or vibrations.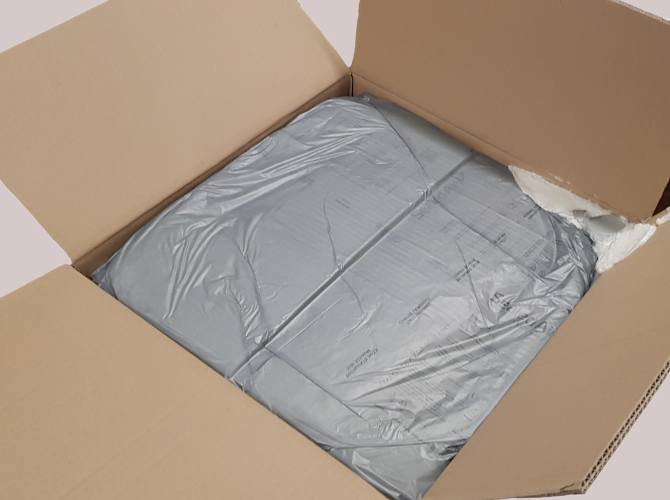 Each product is meticulously packaged, ensuring that it is well protected and secure inside the package. Our priority is to ensure that what you buy arrives in the same condition as it left our warehouse.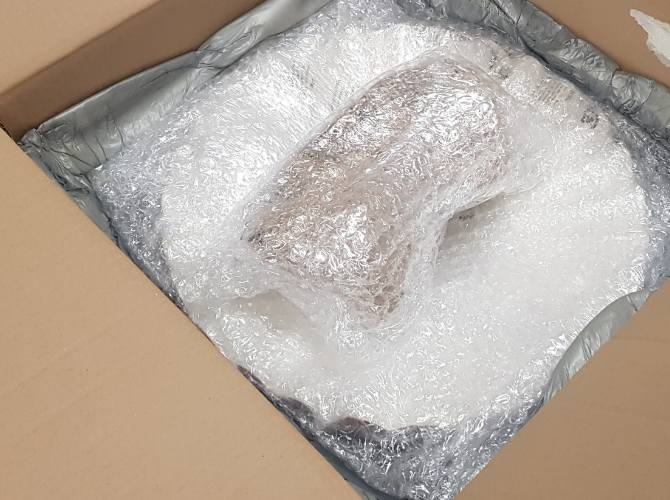 How much does shipping cost?
For Italy, shipping is free for orders over €85. For orders under 85€ the shipping cost is 4,90€. In European countries shipping is FREE for orders over 250€. For orders up to 250 € the shipping cost is 19 €. For countries outside the European Union, shipping is FREE for orders over € 450. For orders up to € 450 the shipping cost is € 100.
For orders over 1,000€ in value, we ask that you contact us to verify the shipping cost.
What are the delivery times?
Usually 24/48 hours in Italy. For European countries the delivery time is 2/3 working days. For non-EU countries from 4 to 7 days.
Are all shipments traceable?
Certainly, we use the best national and international express courier services.
Where can I find the tracking number?
As soon as the tracking number has been issued, you will be able to find it.
As soon as the package is handed over to the courier, you will receive an email containing the tracking number with all the details about the delivery status.
Gabriele Principato on 2021-06-21 18:30:31

Question: Salve, sto cercando delle gocce da 10 cm che abbiano l'aggancio in vetro e non metallico. Ne avete?

Answer: Buongiorno Gabriele,  Le gocce che forniamo hanno solo l"aggancio meccanico.  Resto a disposizione,  Silvia 
Ioannis Vythoylkas on 2019-12-21 14:11:12

Question: Hi i am looking for 12 piece Murano Drop glass for my chandelier amber color. Do you have ? Thanks in advance Ioannis.

Answer: Hi Ioannis, yes we have them. You can them here: https://www.illuminazionedepoca.com/en/spare-parts/4930-drop-drops-in-murano-glass-10-cm-parts-various-colors.html Anna
Eugene Abrahamson on 2018-11-11 07:58:41

Question: I am looking for two green tear drop Marana glass piece for my chandelier. Do you have any or can they be made?

Answer: Hi Eugene, I"m sorry we don"t have green colour anymore. Paolo
Stefania codognato on 2018-07-14 20:07:40

Question: È possibile avere queste gocce di colore verde anche prossimamente? Non ho urgenza. Grazie e saluti

Answer: Buon pomeriggio Stefania, mi spiace ma non le abbiamo disponibili. Paolo